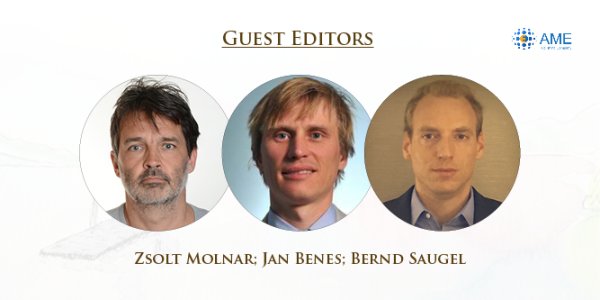 This focused issue on "Special Problems in Perioperative Critical Care" is edited by:
- Zsolt Molnar, MD, PhD, EDAIC, Institute for Translational Medicine, Medical School, University of Pecs, Pecs, Hungary
- Jan Benes, MD, PhD, Department of Anaesthesiology and Intensive Care Medicine, Faculty of Medicine in Pilsen, Charles University, Czech Republic
- Bernd Saugel, MD, Department of Anesthesiology, Center of Anesthesiology and Intensive Care Medicine, University Medical Center Hamburg-Eppendorf, Hamburg, Germany
In the current Focus Issue of the Journal of Emergency and Critical Care Medicine our aim was to invite some of the leading researchers in the field of applied physiology in perioperative medicine. We are covering issues starting from defining the high-risk patient, down to the deep secrets of the mitochondria. Applying a physiology- and also the evidence-based approach at the bedside is not the exclusive privilege of researchers but should be the duty of every physician in the future.