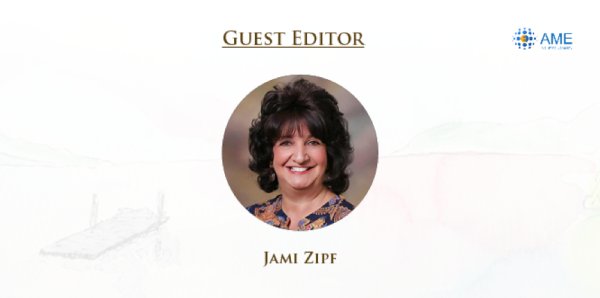 Guest Editor: Jami Zipf
Director Trauma Services
Conemaugh Memorial Medical Center, Johnstown, PA, USA
This focused issue on "Performance Improvement in Critical Care Nursing to Improve Outcomes" is edited by Dr. Jami Zipf, Director Trauma Services, Conemaugh Memorial Medical Center, Johnstown, PA, USA.
This edition showcases examples of Performance Improvement initiatives that have perfected the treatment of the most severely injured patients. This special edition highlights the progression of performance improvement; where we started, where we are now, what the future holds, and how some are leading the way in identifying unique solutions. This issue explores opportunities in all populations, pediatric and adult, utilizing not only process or system changes in individual settings, but also at regional and national levels.
Preface
Performance Improvement in Critical Care Nursing to Improve Outcomes
Jami Zipf
Review Article
The evolution of trauma performance improvement
Matthew Mowry
Editorial
Pediatric Solid Organ Injury Management: The Role of Initial Hematocrit in LEAN Times
Marianne Miller, Christine Perlick
Brief Report
The Missing Piece of the Concussion Discussion: Primary Prevention of Mild Traumatic Brain Injury in Student Athletes
Shawna Morrissey, Russell Dumire, Thomas Causer, Andrea Colton, Emma Oberlander, David Frye, Kosie Shepherd-Porada, Linda Frye
Review Article
Pathophysiology of ischemia-reperfusion injury and its management with hyperbaric oxygen (HBO): a review
E. Cuauhtémoc Sánchez
Nursing workload of trauma victims: an integrative literature review
Lilia de Souza Nogueira, Cristiane de Alencar Domingues
Case Report
Nursing in a critical care hyperbaric unit at Merida, Yucatan, Mexico: report of a case of an acute pediatric burn patient
Judith Ruiz-Aguilar, Rodrigo Diaz-Ibañez, E. Cuauhtemoc Sanchez-Rodriguez
Original Article
An observational study of the effects of a clinical nurse specialist quality improvement project for clinical reminders for sepsis on patient outcomes and nurse actions
Dawn Marie Drahnak
Brief Report
An advanced practice registered nurse (APRN)-led initiative to improve post-splenectomy education and vaccine follow-up in adult trauma patients
Allison Andersen
Mini Review
Trauma system performance improvement: a review of the literature and recommendations
Kathleen D. Martin, Warren C. Dorlac
Brief Report
Knowledge retention of the traumatic brain injury guidelines at a Level 1 trauma center
Kimberly M. Gorman, Russell D. Dumire
Review Article
Probiotics in the Critical Care Unit, Fad Fact, or Fiction?
Heather A. Vitko, Jordan J. Troxell
Mini-Review
Developing a culture of quality, safety, and trust through continuous performance improvement within a state trauma system
Theresa M. Snavely