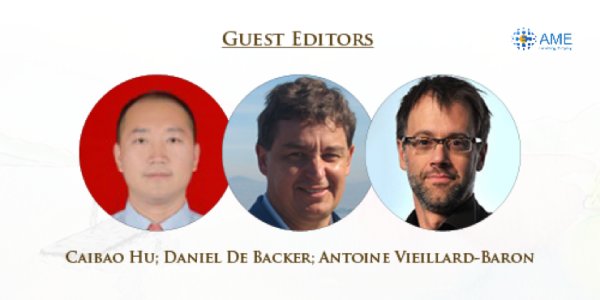 This focused issue on "Critical Ultrasound" is edited by:

- Daniel De Backer, Department of Intensive Care, CHIREC Hospitals, Université Libre de Bruxelles, Brussels, Belgium;
- Antoine Vieillard-Baron, Medical and Surgical ICUs University Hospital Ambroise Paré, Assistance Publique des Hôpitaux de Paris, Boulogne-Billancourt, France;
- Caibao Hu, Department of Critical Care Medicine, Zhejiang Hospital, Hangzhou, China.
Critical Care Ultrasounds (CCUS) has now been recognized as an essential part of critical care practice. CCUS is best defined as the ultrasound procedures performed at bedside by intensivists for diagnostic procedures as well as for guidance of therapeutic management and invasive procedures. CCUS applications have been described in depth in several consensus and review papers. It includes (non-exhaustive list) echocardiography, lung ultrasounds, abdominal ultrasounds, vascular ultrasounds, and cerebral ultrasounds.
Editorial on Critical Ultrasound
Original Article on Critical Ultrasound
Review Article on Critical Ultrasound